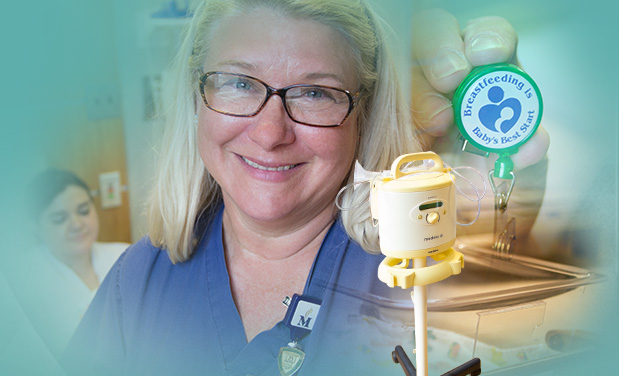 The lactation consultant rounds on all moms who are trying to breastfeed or stated in pre-registration that they want to try.
Help with Breastfeeding
Breastfeeding is the preferred method of feeding in the first year of life according to the World Health Organization (WHO); the American Academy of Pediatrics (AAP); the American College of Obstetricians and Gynecologists (ACOG); and the Association of Women's Health, Obstetrics and Neonatal Nurses (AWHONN).
Lactation consultants at Memorial Family Care Birthing Center are a resource forall mothers who choose to breastfeed, whether they delivered at Memorial or not. These certified lactation consultants provide education and support for a successful breastfeeding experience. They are available to provide one-on-one care for you during you hospital stay, as well as after you and your baby return home. Memorial Family Care Birthing Center's nurses also are trained to assist with breastfeeding.