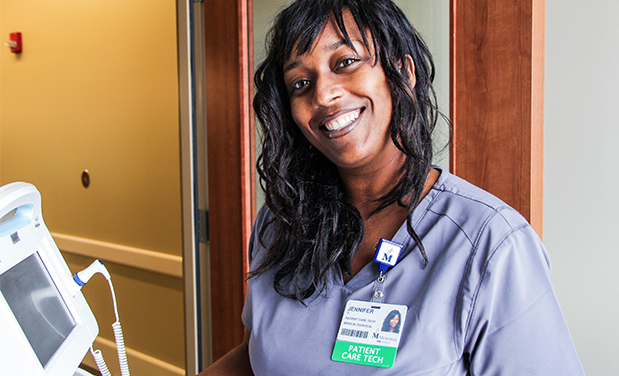 If you're looking for an OB/GYN provider or want to meet some of the providers who deliver babies, this is a great place to start.
Dr. Adriena Beatty
BJC Medical Group OB/GYN
Learn why Dr. Beatty chose to practice obstetrics and what she thinks about Memorial Family Care Birthing Center.
Dr. Sekou Kelsey
BJC Medical Group OB/GYN
Find out what Dr. Kelsey wants patients to take away from their visits with him and why he chose to practice obstetrics.
Dr. Shawn O'Connor
Washington University Physicians in Illinois, Inc. Neonatologist
Watch Dr. Connor's video to find out more about why he chose to work with babies, what he enjoys most about what he does, and one of his favorite success stories.
Sylvia Obernuefemann
BJC Medical Group Certified Nurse Midwife
Meet Sylvia Obernuefemann, CNM, MSN, a certified nurse midwife with BJC Medical Group of Illinois (formerly known as Memorial Medical Group).